First of all, thanks for all the positive reactions and encouragements after my announcement to start my own business.
What had happend till now? I can tell you, a lot.
Business cards
Last week my newly created business cards has arrived. I liked the process to create them. After some searching I finally got at MOO.
On this website you can design your Business Card, but not fixed to some templates. The ordering and delivery process was also flawless.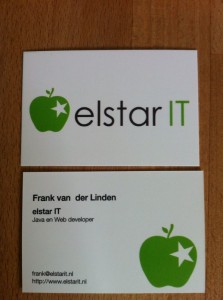 Collaboration Tools
Currently I am used to work with IBM Connections. I like the communities etc. So after some e-mail exchange with Luis Benitez about the IBM Connections Desktop Plugin for Mac Beta, I made the decision to give IBM SmartCloud for Social Business a try.
Over the weekend I configured my subscription. With some help and searching on the web I was able to get everything running.  Not bad for a developer 😉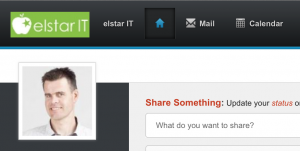 There was one catch.
As a Domino user, an Administrator has all the right, manager access. So I when I looked at my user document on SmartCloud I was marked as Administrator.
But I was not able to do much. After some help I was told I should also the user checkbox checked. After I saved my user document, a whole new world opened up for me.

After some 'Next, Next, Finish' Everything was working.
by