Finally the moment has arrived to start for real as a freelance developer/consultant. After I had announced to leave e-office after 14 years and start my own company there was much to do.
Reading all the (new) information and organising, like a car, financial and legal things, and more….
1,5 week ago I came back from a 3,5 week holiday with family through France, Italy and Switzerland, then you realise it is so near, only a few days till 1st of September.
The last days I am busy with finalising all the things at e-office, last visit to some customers, transfer my projects to other developers, returning my lease car.
And then… next week it will start for real, finding customers and projects. Being on my own, making the decisions.
It seems so an uncertain period, but I am looking forward to this new period of my working life.
If there you are in the need for a Java, Web, XPages, Domino developer/consultant, don't hesitate to contact me.
[dropshadowbox align="none" effect="lifted-both" width="600px" height="" background_color="#ffffff" border_width="1″ border_color="#dddddd" ]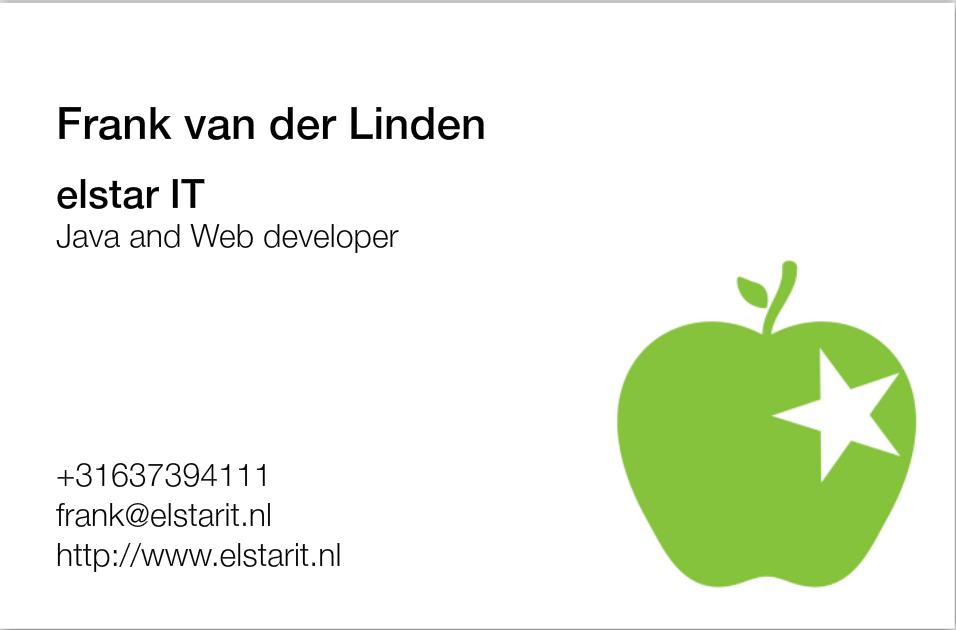 [/dropshadowbox]