Over time I wrote a few blogs about my way to support multi language in a XPages app.
Very nice, but I got requests about a demo db.
I created a demo database which is available as GIT repository on Bitbucket.
What's inside
Load properties from a properties file, which reside in resource section of database
Load languages
Add new Language, which add also for this new language property documents.
Export of the default properties file to change in one time all the labels
Reimport the new language property file, expecting a certain format countrycode_countryname e.g. nl_netherlands.txt
When a language is removed, all the property documents for this language will also be removed
Language is stored in a userpreference document.
Set a default language, which is used as not language is available for the user.
I did not removed all the bootstrap fields, the theme and front end frameworks which is imported by Bower. So use it if needed.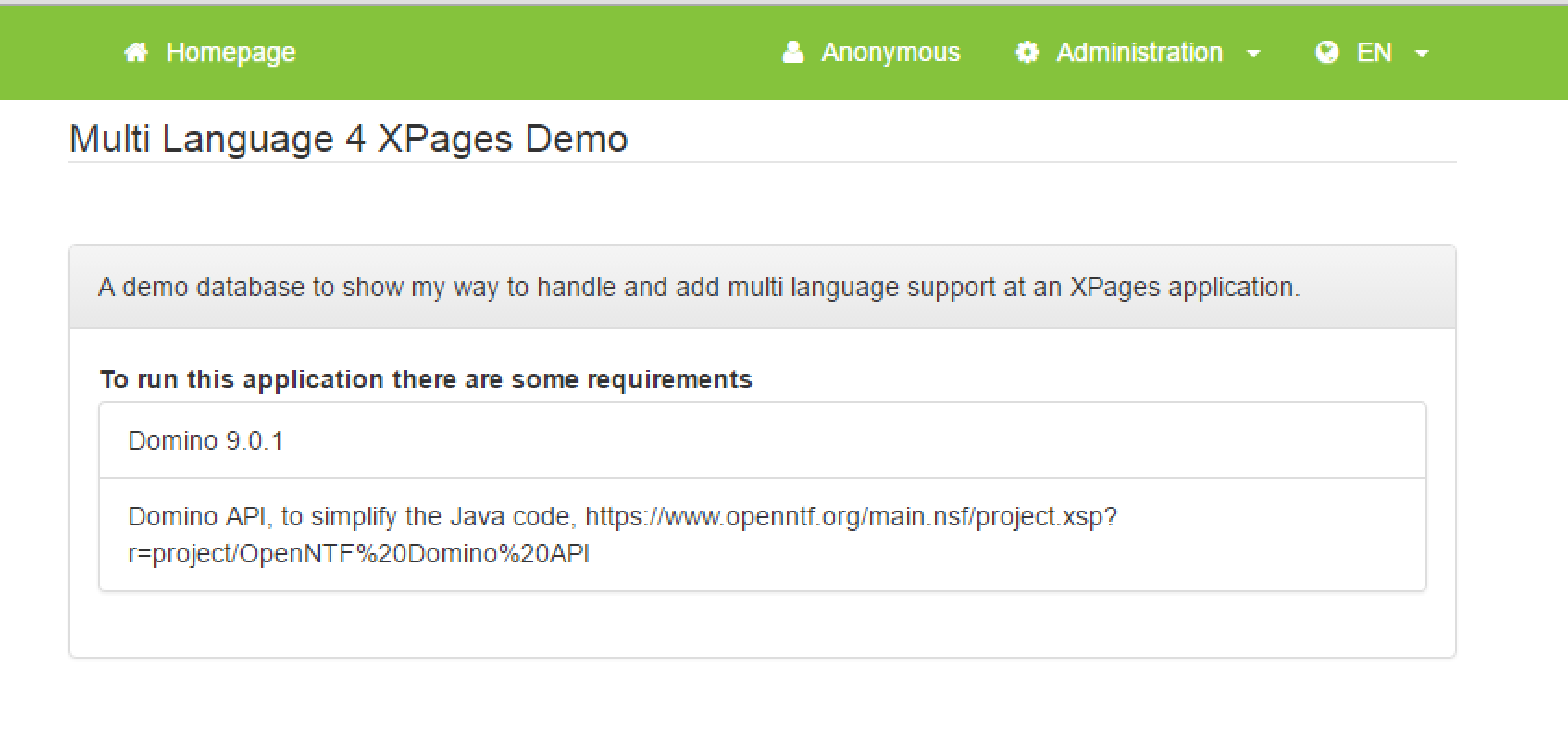 Happy coding